It's time to start planning your future!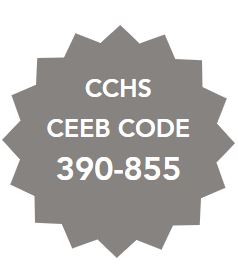 While a number of colleges and universities offer both 2-year and 4-year degrees, community colleges generally focus on 2-year associate's degree programs and 1-year certificate programs. Some of the more common types of 2-year degrees include an Associate of Arts, Associate of Science and Associate of Applied Science.
Many associate's degree programs are equivalent to the first two years of a bachelor's degree program and are designed for students planning on transferring to a 4-year college or university. These transferable programs typically award students with an Associate of Arts or Associate of Science. By earning a transfer degree, many general education requirements for a 4-year degree can already be met. Some of these general education requirements may include studies in:
English composition

Natural science

Social and behavioral science

History and government

Humanities

Ethnic studies

Communication
A career or professional associate's degree program is designed to reduce some of the general education requirements and is intended for students who wish to enter the workforce upon completion. The most common degree awarded is an Associate of Applied Science.
A bachelor's degree generally takes four years to complete, but this can vary depending on the field of study and the individual. Four-year universities and colleges have traditionally focused more on providing a broad education covering a wide range of topics, centered more on teaching theory and developing critical-thinking skills..
A bachelor's degree is required for various entry-level positions and can give the graduate a competitive edge in the job market. Students most commonly earn a Bachelor of Arts or Bachelor of Science, but other types of specialized bachelor's degrees are available, such as a Bachelor of Business Administration and a Bachelor of Fine Arts.
A Bachelor of Arts (B.A.) program is a broad course of study based on the humanities, as well as theoretical and general studies in a certain major. Students may earn a B.A. in a wide variety of subjects, such as:
English

Communication

History

Philosophy

Sociology

Theatre arts
A Bachelor of Science (B.S.) program is focused on a particular field of study with a technical emphasis. Like with the B.A. degree, most students spend the first two years of a bachelor's degree program studying general education courses. The next two years are spent studying for the major. Possible B.S. majors include:
Chemistry

Computer science

Engineering

Physics

Microbiology
Vocational & Technical Schools
Vocational and Technical schools traditionally have aimed at providing a narrow course of study focused on providing the training and skills students require for a specific job. They provides mostly employment-preparation skills for trained labor, such as welding, culinary arts and office management.
Here you will earn a certificate or degree in the skilled trade you've studied.
Apprenticeships, at one time, were the only way for young people to get a foot in the door to their careers. Apprenticeship programs provide both on-the-job training and sometimes classroom instruction, allowing apprentices to earn wages while learning a trade. If you have an interest in a particular trade, such as technology or construction, seek out jobs in the trade that will not only give you valuable experience but guide you toward advancement by helping you with the certifications or licenses you need to succeed.
College isn't for everybody. Nothing helps more with your transition into adulthood than holding down a full-time job. Your goal should be to move away from companies that typically hire teens for part-time work to employers that can provide you with a future. Often larger employers have more opportunities, so start your search there. Also identify employers whose product or service interests you and whose culture you respect.
Joining the military offers you a chance to serve your country, make a career in the service, and/or earn money toward a future college education. You'll also earn valuable work experience that can you can apply to civilian jobs once you get discharged.
There are five active branches of the Military.
Army – As the oldest branch of the Military, the Army protects the security of the United States and its resources.

Marine Corps – Working closely with the Navy, the Marine Corps is often first on the ground in combat situations.

Navy – The Navy defends the right to travel and trade freely on the world's oceans and protects national interests overseas.

Air Force – The Air Force protects American interests at home and abroad with a focus on air power.

Coast Guard – The Coast Guard is a military, multi-mission, maritime service within the Department of Homeland Security. Its core roles are to protect the public, the environment and U.S. economic and security interests in any maritime region, including international waters and America's coasts, ports and inland waterways.
ROTC (Registered Officer Training Program) is a tuition program in which the military will pay your way through college or university and in return you engage in limited military service while in school and full time service after graduation for a predetermined period of time.